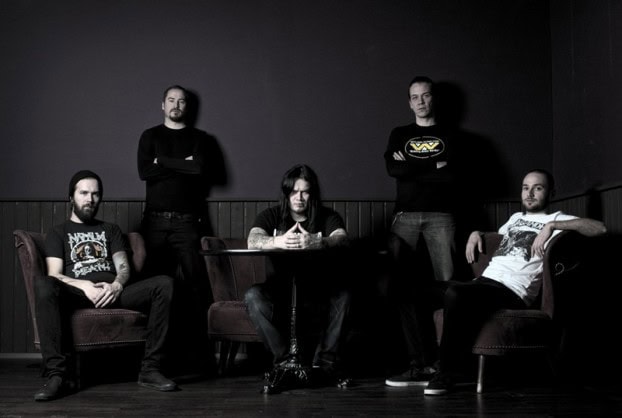 In cooperation with our friends at Finnish Inferno Magazine you can now stream the entire SONS OF AEON 'selftitled' album debut under the FOLLOWING LINK.
SONS OF AEON s/t
is set to be released on
January 21st in Europe and a day later in North America.
SONS OF AEON featuring current and former members of GHOST BRIGADE, SWALLOW THE SUN, ENDSTAND and CODE FOR SILENCE.
PRESS QUOTES:
"Sons Of Aeon hauen mit ihrem Debütalbum echt auf den Putz. Anders kann man es echt nicht sagen."
time-for-metal.eu – 9/10 Points
"Seldomly do you come about a debut album that is this impressive. Sons Of Aeon has set their bar high and exceed it with flying colors."
examiner.com
"SONS OF AEON belong to the nowadays Thrash scene with a lot of guitar action, solid headbanging rhythms and some nice melodic breaks like in my personal favorite "Cold Waves". It would be too much to throw on the influences-board the names of AT THE GATES or early IN FLAMES and hence bring the band close to the Gothenburg sound like in the fast "Burden" where the riff-based structure is a deadly addictive."
metalkaoz.com – 8/10