Amidst the plethora of extreme punk, hardcore and metal acts to come from within the underbelly of Philadelphia's thriving music scene comes a bold new name to the progressive metal genre, in the form of SURGEON.
A shockingly unknown band outside of the local scene until now, SURGEON propels an organic, flowing style of progressive metal with bold rock buildups, which also merges into the realms of epic, classic doom. Comprised of vocalist/bassist Sean Bolton, lead guitarist Lydia Giordano and drummer Ruston Grosse (ex-Rumpelstiltskin Grinder, ex-Woe, Master tour drummer), the band recorded their debut album Angry Guest at Electrical Audio in Chicago by Steve Albini, self-releasing it onto the masses in 2008. Their energy and attitude carries through both in the studio as well as on-stage, a feature that has helped the three seasoned musicians become known across the Philadelphia region, with SURGEON having shared the stage with Stinking Lizaveta, Howl, Black Cobra and others.
Crafting each song as an individual piece of art, blending their infectious hooks with intricate melodies SURGEON's alloy of metals shines more than ever on the band's ambitious second opus, Chemical Reign. Boasting nearly fifty minutes of material recorded with Kevin Antreassian at Backroom Studios in Rockaway, New Jersey (Mike Portnoy, The Dillinger Escape Plan, The Number 12 Looks Like You, Russell Allen of Symphony X), Antreassian was able to capture the band's live dynamics, the band unlocking new potentials only grazed upon before during previous recording sessions. SURGEON will be self-releasing Chemical Reign on May 19th, 2013 digitally and on CD, the massive album undoubtedly something fans of Pharaoh, Atlantean Kodex, Slough Feg and early Iron Maiden should be proud to broadcast.
Hear the album's second track "Watching You" as well as view studio and live footage of SURGEON right here:
http://www.youtube.com/watch?v=Jo52zWjqIio&feature=share&list=UU3pPmQq1QWErP9L7P6YAQnA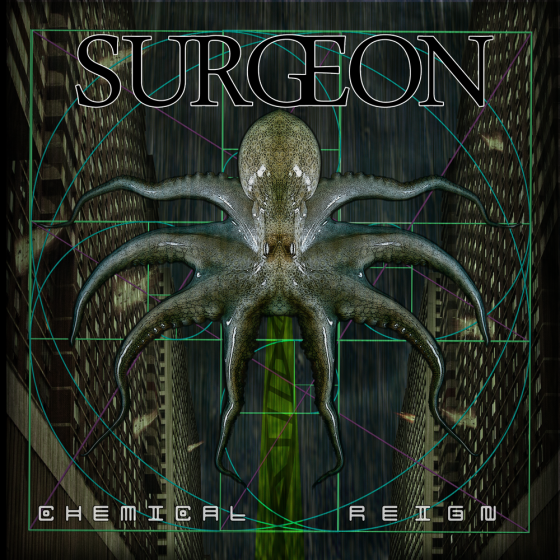 Chemical Reign Track Listing:
1. The Creeple
2. Watching You
3. Deadly Are The Words
4. Greed
5. Chemical Reign
6. Animals
7. Hamburger Factory
8. The Only Constant
9. Tomorrow
10. Waves
http://surgeonband.net
https://www.facebook.com/Surgeonmusic
https://twitter.com/surgeonband